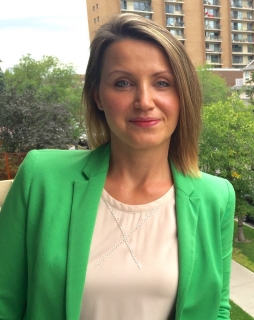 Aneta Popa
Business Admin (HR)
Aneta Popa is a Business Administration graduate from Bow Valley College, Calgary, who excelled in her high school Diploma from Poland and then moved on to Ireland to get a Bachelors Degree from Athlone Institute of Technology.
Now Aneta is switching over to the challenging world of immigration by looking at how present immigration trends benefits the societies and economies, as this profession offers many advantages, global travel camaraderie, continuing professional development, and exposure to different cultures from across the world.
Having power and talent to help oneself and others to realize their dreams of making Canada their home, Aneta looks towards stepping into the immigration sector by capitalizing onto her extensive experience in business management.